Our Teachers
Our classes are inspiring, spirituality uplifting and intuitively led by an amazing tribe of teachers.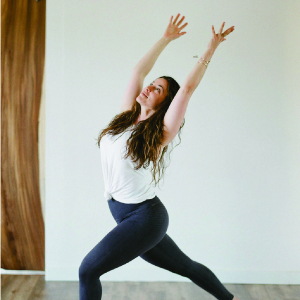 Alexandra's yoga journey started in 2008. The transformation and love that she received through her practice was immediate. She discovered Buti Yoga in 2016 and knew instantly that it was life-changing. Buti is not just a workout, it's a chance to step on your mat and break away from any emotional or physical barriers you are holding. A moment to create, let go, connect, and sweat with an open heart.
She received her 200 YYT through Buti Yoga in 2016 and has been teaching ever since.
You can expect classes that are physically challenging, powerful, and grounding.
Alexandra wants her students to leave her classes feeling empowered, strengthened and opened into a greater sense of self.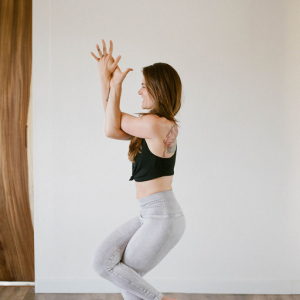 Yoga has been a big part of Gabrielle's life for over 15 years. She believes it is a creative and fun way to push boundaries, gain strength, flexibility and grace. In her  classes you will lovingly push yourself out of your comfort zone, encouraging growth in a dynamic way. She has been teaching various styles of yoga since 2012 and is a 200 hour RYT registered through yoga alliance. Through her creative and playful flow sequencing you can expect a fun and strong class.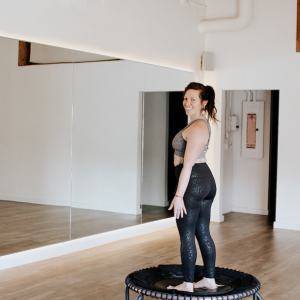 Samantha's PilatesBarre classes offer an invigorating full-body workout set to motivating music. Engaging all major muscle groups and ending with aromatherapy, you will leave feeling stronger, focused and refreshed. An avid yogi, Samantha's classes weave together pilates exercises and barre movements with a vinyasa-style flow. Fun and fiery, her 50-minute sessions focus on strength training and core control. 
Trained by San Diego's first heated Barre studio, Samantha has been teaching fitness classes since 2017. New to Arcata, she is grateful for the time spent together on our mats and excited to connect more deeply with our community. When she isn't the instructor, you will find her in most Vibes classes as a student, or out on one of Humboldt's many hiking trails.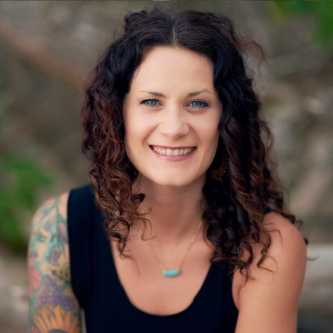 Carrie Varela is a yogi, Reiki Master teacher and practitioner, mystic, lover, mom of toddlers and modern day healer.  She is the owner and founder of the Reiki Healing Society.  Carrie's intention as a yoga instructor is to help her students nourish the full spectrum of their mind, body and spirit.
Carrie has been a yoga practitioner since 2004.  She completed her first 200-hour RYT in 2007 and in 2011 she traveled to India to complete a course in yoga science for wellness and yoga therapy at the Morarji Desai National Institute of Yoga.  Her teaching is directly influenced by her studentship of Prana Flow Vinyasa® with Shiva Rea and Blissology® with Eion Finn.
Carrie has over 1,050 hours of yoga teacher training experience, taught over 4,000 yoga classes and led over 70 transformative Reiki trainings.  You can find out more about Carrie on her website: www.reikihealingsociety.com.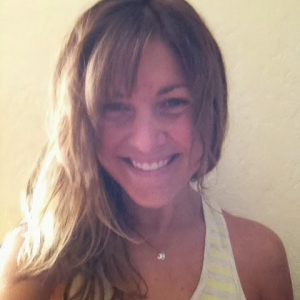 Sasha's exuberant love for yoga shines through in every class she leads. With roots in Ashtanga and Baptiste Yoga, her classes are fiery yet grounding.  She began her yoga journey in 2004 and in 2012 became an E-RYT certified Yoga Alliance instructor. Sasha holds a B.A. in Human Development and a Master's in Counseling Psychology, specializing in both somatic mind/body therapy and trauma-informed care; she is currently accruing hours towards her Marriage and Family Therapist license. Sasha, most recently, completed a 40-hour training with Hala Khouri in Trauma-Informed Yoga (Somatic Experiencing) and uses this approach when teaching incarcerated youth and other groups of this nature. Sasha is a birth doula and utilizes this training to support her prenatal yoga classes.
Her hope in life is to improve the lives of those open and willing to roll out the mat and discover the magic of the practice and what's within. Yoga can be utilized as a tool to not only calm the body and mind, but also to alleviate symptoms of illness, both in the physical and beyond. Sasha finds her work in yoga to be that of a guide through the process of healing. 
Her love for the practice and for those she has the pleasure of sharing it with is what energizes her teaching. If you love a lively and high-spirited practice that will bring you deeper into a grounded sense of self, you will love this class! Expect to breathe and flow through intentional sequencing and high energetic movement, all backed by upbeat and luminous playlists carefully mixed to awaken the power of what's within. Her classes are appropriate for all practitioners who enjoy a physical challenge that leaves you feeling whole and alive!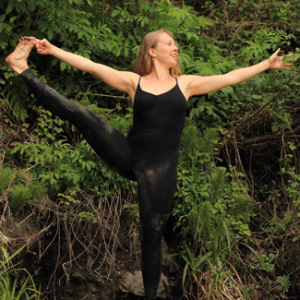 Allison has been practicing and studying yoga for the last 15 years. She has over 500 hours of teacher training based in hatha, vinyasa, Anusara yoga. Despite the many roads life has taken her down she has maintained teaching and the practice of yoga as a constant. In her teaching Allison encourages creative self expression that often comes out in her asana sequencing and discipline emphasized in the mental focus, staying present and breath work. She also is a true believer in living your yoga and incorporating intention, presence and self awareness into your life and maneuvering from that space into your everyday life.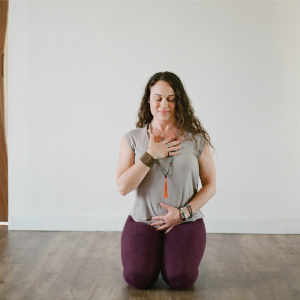 Jaime Powell has been practicing and teaching yoga for the past 14 years and has been a body worker for the last 16. She moved to the Arcata area in 2017 and brought her passions with her. Her love of the healing arts developed professionally in 2004 when she became a certified massage therapist from the Santa Barbara Body Therapy Institute where she developed a specialty in Thai bodywork which she calls Thai Fusion. Her intrigue with anatomy and technique lead her in 2005 to turn her attention to practicing yoga and in 2010 became a certified teacher. An ever-evolving student, she believes that growing into conscious evolution takes a lifetime. That with a playful perspective, an open heart & mind, we can transition through the growing pains with love and grace. Jaime is dedicated to raising awareness of the mind-body connection through Yoga and massage. She holds the intention for your body's wellbeing with gentle guidance in all she offers.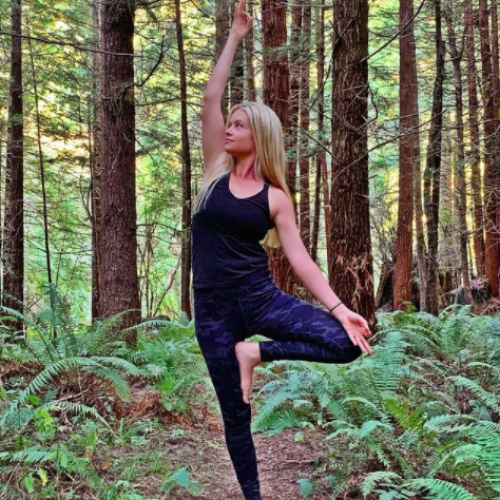 Celia was first introduced to yoga in 2003 while living in Hawaii and it immediately became a daily practice for her. In 2012, she started attending Power Vinyasa classes to heal chronic injuries from the side-effects of being a long distance runner for over 16 years. Quickly she became devoted to this fast heat building style of yoga. She found that Power Vinyasa deeply resonated with her by offering a more approachable way to stay present, quiet the mind, tune into the body, and enjoy the practice. In 2018 she completed her 200 hour training in Anusara Yoga followed by advanced trainings in 300 hour TheraYoga Method and 100 hour Urban Bhakti Flow studying under Samantha Akers, Peggy Profant and Rusty Wells. In early 2021, she completed the Understanding Trauma, Resilience, and How Yoga Heals training led by Alison Scola and became certified in Yoga Nidra through Liz Heffernan. Both trainings were completed through Soma Yoga Institute. She is currently enrolled in the Stott Pilates Mat Intensive and Reformer Intensive trainings to be completed by August 2021. Celia is registered 500 hour RYT through Yoga Alliance.
Celia will lead you through a Vinyasa structured flow class that has an emphasis on alignment, building strength, core work and releasing tension while increasing stamina, balance and mobility. The poses smoothly transition together through dynamic and energetic flowing sequences designed to keep you present in mind and body.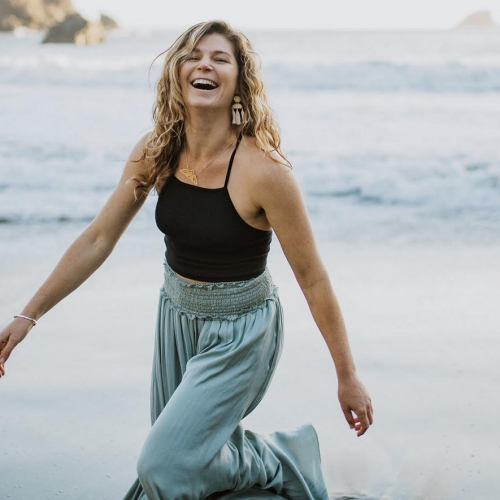 Emily is a light-hearted teacher who is drawn to yoga because it continually brings her home to herself.  She loves to teach to a lively, curated playlist – you won't be surprised to hear a new one each class! Her classes feature breath-centered strong, creative sequences.
Emily has been practicing yoga regularly since 2010, and has been teaching since 2017; she trained with Suzanne Dunning. She loves to work and play hard, and during the week she works passionately as a community-builder in Arcata. Yoga has been her consistent anchor, supporting her work and play throughout the last decade.
Joyful and challenging, heated candle-lit power vinyasa classes on Friday nights are a celebration of the end of the week. Her aim is to help students feel grounded in their bodies so they may bring their clearest, most vibrant selves to express and experience life.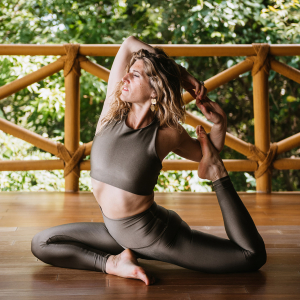 Jess Trudeau ERYT500, RYT 900 comes to the mat with nearly 2 decades of teaching experience since her first class to Mongolian women while in the Peace Corps. She has led teacher trainings, retreats, workshops, and classes worldwide with experience leading diverse styles of yoga. A practicing artist with a BFA in Fine Art she enjoys the creativity found in sequencing and empowers students to find strength, shelter, devotion, and voice through their movement practice. Her mantra is "move like yourself", using yoga as a gateway to come home to oneself. She embodies the belief that until we give adequately to ourselves, shining light into our own souls, only then can we find the wealth of energy to give with true intention.
Her appreciation of sequencing and alignment draw from teaching and training at Laughing Lotus and Yogaworks NYC as well as studying with Blissology Bali and Heartwood Institute CA. The spark of empowerment through community is what motivates Jess to continue to teach and share this ancient practice.  Expect a joyful, energetic, upbeat class with creative and intelligent evolution of sequencing, including fun musical playlists to carry you toward inspiration on and off the mat! Modifications are welcome and the opportunity to explore new postures with supported direction is given. A perfect balance of challenge and play, peak postures are carefully paired with corresponding asanas to safely guide you along your journey. Jess's classes are open to all that want to deepen their practice. Find out more about her class offerings, upcoming retreats and teacher trainings at 
www.jesstrudeauyoga.com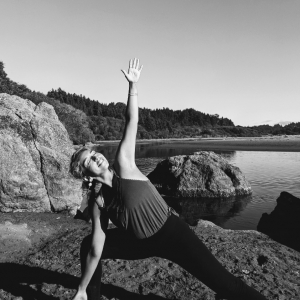 Karen has been a Yogi for 20 plus years, with a primary focus on balanced alignment,
meditation, breath work & nutrition based on ayurvedic principals. Her Hatha Yoga classes offer a varied
varied perspective and practice through a unique blending of aspects of Ashtanga, Karma, Jhana,
Vinyasa flow, Anusara & Restorative techniques.
Her passion in particular for Restorative yoga springs from her resonance with Desikachar's teaching
that each individual has a point where practice begins for them and that no two bodies are the same.
She believes that "as individuals we need different poses for body equilibrium at different times during
our lifetime…as we grow in our practice, it is for our unique evolution and not a competition with self or
others. What we create on the mat is body nurture and a space for self-awareness to take beyond the
mat to our family, friends & co-workers. As a culture, here in the Western World, we are encouraged to
do more, faster and harder. I like to take an approach in which we remain mindful in our own bodies and
I am there to guide the student to the potential within their distinctive beautiful temple; their body in
their own time!"
Her intention is to leave students feeling empowered, centered, focused and inspired to continue the
yoga practice off the mat with an emphasis on the principles of mindfulness, awareness, patience and a
deep reverence for life. Karen aspires to hold space for students to dive deeper into their practice both
physically and spiritually and to connect with the beauty that is within and all around.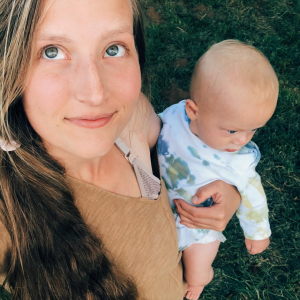 Sam completed her 200 hour yoga teacher training with Suzanne Dunning of Tosha Yoga from 2019-2020. She then was mentored by Suzanne for 3 months where she began teaching vinyasa flow and prenatal Yoga at Tosha in the Fall of 2020. In the spring of 2021 she completed a 100 hour Yoga Nidra teacher training with Hilary Jackendoff where dove deep into the practice of Yoga Nidra. Since then she was weaving in Yoga Nidra into her prenatal classes throughout the rest of 2021. She had her third baby in December of 2021 and since then has been on a break from teaching and she is so excited to get back into it. She is also a documentary photographer that has a passion for documenting birth, postpartum, and childhood.