Our Teachers
Our classes are inspiring, spirituality uplifting and intuitively led by an amazing tribe of teachers.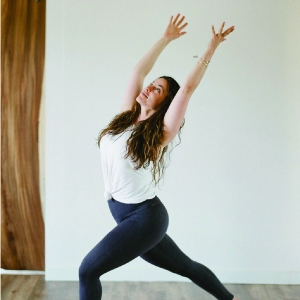 Alexandra's yoga journey started in 2008. The transformation and love that she received through her practice was immediate. She discovered Buti Yoga in 2016 and knew instantly that it was life-changing. Buti is not just a workout, it's a chance to step on your mat and break away from any emotional or physical barriers you are holding. A moment to create, let go, connect, and sweat with an open heart.
She received her 200 YYT through Buti Yoga in 2016 and has been teaching ever since.
You can expect classes that are physically challenging, powerful, and grounding.
Alexandra wants her students to leave her classes feeling empowered, strengthened and opened into a greater sense of self.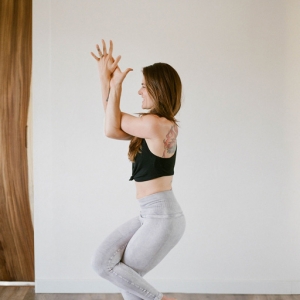 Yoga has been a big part of Gabrielle's life for over 15 years. She believes it is a creative and fun way to push boundaries, gain strength, flexibility and grace. In her  classes you will lovingly push yourself out of your comfort zone, encouraging growth in a dynamic way. She has been teaching various styles of yoga since 2012 and is a 200 hour RYT registered through yoga alliance. Through her creative and playful flow sequencing you can expect a fun and strong class.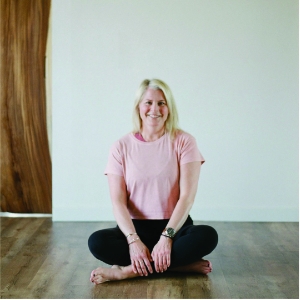 Cheri has been working to share her joy and passion for Pilates with people of our community for the past eighteen years.  She has a strong fitness background, currently teaching reformer, mat and barre in various locations.  Her knowledge and compassion help her work with a variety of clients:  kids to seniors, post-rehab to athletes.  She specializes in adapting her teaching style to fit each individual's needs and goals.  

After achieving Full Certification (Level Two) with Stott Pilates, Cheri has continued to deepen her knowledge— attending many courses on management and prevention of shoulder hip, knee and lumbo-pelvic injuries, as well as the manipulation of the fascial system for greater ease of movement.  Cheri teaches classes throughout the community and has a fully equipped studio available for private and semi-private sessions.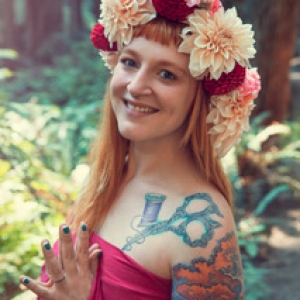 A lover of yoga for years, the practice became vital for Krystal during pregnancy, postpartum, and henceforth as a mother. Krystal's passion for Buti Yoga stems for from her own transformational experience with this specific style, including the discovery of self-love and the processing of past traumas. Krystal believes that yoga has the power to generate an internal healing that inevitably leads to external vitality. Krystal completed her 200-hour certification with a strong focus on Anusara Principles of Alignment in June 2018, Buti training in August 2018, and is registered with Yoga Alliance. Krystal brings a strong, safe, grounding energy with a fun and playful attitude to the mat. Krystal advocates integrity and safety in your practice by utilizing the Anusara Principles of Alignment instructed in her Align and Flow class. With great passion, Krystal invites you to let loose and play while awakening your inner goddess with Buti Yoga!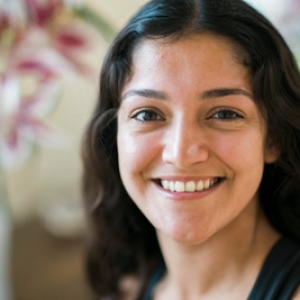 Hatha yoga has played a critical role in Ashley's life and path of service. When she came to yoga she immediately loved the fusion of physical discipline with spiritual practice but with little knowledge of technique and a high degree of tension in her body. Her teaching is about personal empowerment, developing body intelligence and honoring your own unique body and its capabilities. Ashley teaches Hatha, Gentle, Vinyasa, Yin and Restorative yoga. She is continually inspired by yoga's transformative power both internally and externally, finding it to be a source of love and strength: she is excited to share this with others.
After finishing her 200 hour training with Soma Yoga and Om Shala, she continued to further her education with fascia in asana study and physical adjustments for yoga teachers. She is always looking for ways to deepen her practice and expand her study of yoga by continuously learning – not only from other teachers and colleagues, but from students as well. Apart from yoga she likes reading, playing the harp, snuggling her dog, and spending time in the redwoods.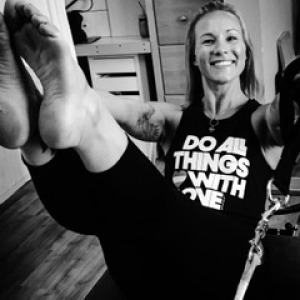 Lisa first discovered Pilates after a back injury in 2003. After months of chronic pain and limited mobility she was encouraged by her doctor to try Pilates to strengthen her core in order to rehab her back. After a couple months of classes she was able to move without pain which ignited her passion for Pilates and for fitness.
Lisa is a STOTT certified Mat, Reformer, and Total Barre instructor as well as being TRX qualified. She has traveled to Bali and India for month long yoga immersions and has a passion for running and cycling. With over 10 years of teaching experience, Lisa can meet you wherever you're at. She welcomes students of all levels!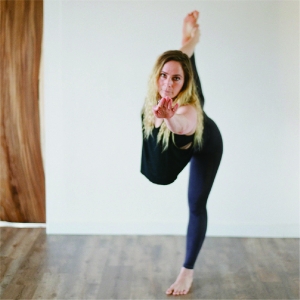 Heather teaches alignment based Power Vinyasa classes in a heated room. She emphasizes breath, flow, & alignment based movement to promote healing of injuries and balancing the body and mind. This meditative flowing style is perfect for anyone looking to take their yoga practice to the next level, to feel their edge, to transform. Heather began studying Iyengar Yoga in college in Santa Fe. She has completed teacher trainings with Janet Stone, Baron Baptiste, Max Strom, and Robyn Smith. She has been influenced and studied with Shiva Rae, Michelline Berry, & Sarah Joy Marsh to name a few. Currently she is completing her Baptiste Yoga certification. She has been practicing massage therapy for 10 years, studied Ayurveda, and recently became an Esthetician. Her passions are yoga travel~ practicing and connecting with the global yoga community, spending time in Nature, and having fun with her two daughters.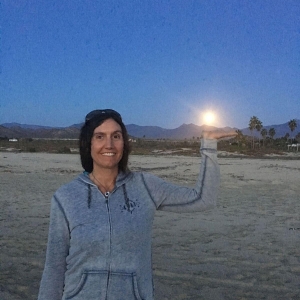 Originally from Oahu, I grew up going to yoga classes with my dad and have had the practices and its teachings an integral part of my life ever since. Yoga as I was taught is the opening of the heart through the opening of the body. In 2014 I completed a 200hr YTT at Shambhava Yoga Konalani in Hawaii. I am currently working on a 300hr Advanced Teacher Training at Yandara Yoga Institute in Baja MX. My interests in ways to open and move the body and mind are multifaceted and in addition to traditional yoga I am also Advanced Buti Certified and enjoy the energetic dance, plyometrics and yoga blend of this practice. Equally important to having a regular asana and meditation practice; I believe in living an extraordinary life of abundance and positivity. Based in the principals that all of the answers we seek are within, I am also a Certified Life Coach. Classes are creative and challenging and have a rocking eclectic mix of music to move to.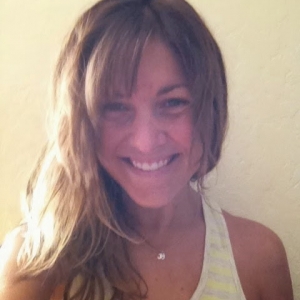 Sasha's exuberant love for yoga shines through in every class she leads. With roots in Ashtanga and Baptiste Yoga, her classes are fiery yet grounding.  She began her yoga journey in 2004 and in 2012 became an E-RYT certified Yoga Alliance instructor. Sasha holds a B.A. in Human Development and a Master's in Counseling Psychology, specializing in both somatic mind/body therapy and trauma-informed care; she is currently accruing hours towards her Marriage and Family Therapist license. Sasha, most recently, completed a 40-hour training with Hala Khouri in Trauma-Informed Yoga (Somatic Experiencing) and uses this approach when teaching incarcerated youth and other groups of this nature. Sasha is a birth doula and utilizes this training to support her prenatal yoga classes.
Her hope in life is to improve the lives of those open and willing to roll out the mat and discover the magic of the practice and what's within. Yoga can be utilized as a tool to not only calm the body and mind, but also to alleviate symptoms of illness, both in the physical and beyond. Sasha finds her work in yoga to be that of a guide through the process of healing. 
Her love for the practice and for those she has the pleasure of sharing it with is what energizes her teaching. If you love a lively and high-spirited practice that will bring you deeper into a grounded sense of self, you will love this class! Expect to breathe and flow through intentional sequencing and high energetic movement, all backed by upbeat and luminous playlists carefully mixed to awaken the power of what's within. Her classes are appropriate for all practitioners who enjoy a physical challenge that leaves you feeling whole and alive!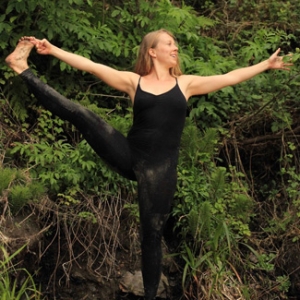 Allison has been practicing and studying yoga for the last 15 years. She has over 500 hours of teacher training based in hatha, vinyasa, Anusara yoga. Despite the many roads life has taken her down she has maintained teaching and the practice of yoga as a constant. In her teaching Allison encourages creative self expression that often comes out in her asana sequencing and discipline emphasized in the mental focus, staying present and breath work. She also is a true believer in living your yoga and incorporating intention, presence and self awareness into your life and maneuvering from that space into your everyday life.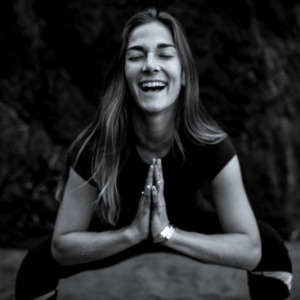 Tamra loves everything in the name of biomechanics, human movement. As a young girl she played every sport in the book, she enjoyed outrunning the boys and climbing trees with her older brothers. Currently, she holds a BS in Kinesiology from Humboldt State University where she played collegiate soccer and discovered Pilates. The year after college she continued her education with BASI Pilates where she received her certification to teach Pilates. In 2017 she embarked on her Yoga Teacher Training and now teaches Pilates, Yoga, and fitness classes and individual sessions. Tamra has developed a holistic approach to increasing awareness in the body. She views movement as a means for medicine for the soul, body, and mind. All aspects of your life add up to what type of movement nourishes your being. She would love more than anything to share her passion of loving your body through movement.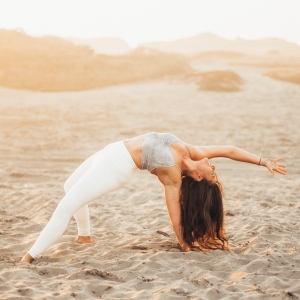 Sarah has been practicing yoga for over the past decade. She initially went to yoga to find peace and relaxation and left with so much more. After experiencing such a transformational practice she wanted to share the joy she experienced with others. She began teaching in 2011 after completing a training in Vinyasa Yoga. Her classes pull from a variety of the ones she personally attends which range from Power to Gentle from Vinyasa to Astanga…they are lighthearted and strengthening with the purpose to leave you walking away feeling more lighter, relaxed, and more empowered.
Expect a very upbeat playlist and lots of sweating in her Power Yoga and quite the opposite in her Gentle Yoga class with no music, slow movement, and low impact postures.
Besides Yoga Sarah is an herbalist, Ayurvedic practitioner, and enjoys spending much of her free time in nature and pursuing a holistic lifestyle.
Start Trial
New Student Offer 5 classes for $25